It all started with Miss 17 Year Old's senior picture shoot. You see, she heart's sunflowers. She would have loved to have her picture taken in a field of them, but you just can't find those around here. So she said she would settle for a bouquet of sunflowers.
She also wanted me to go to Goodwill and buy some old albums for props for her pictures. So I set off in search of albums and sunflowers.


Of course, I can't make a quick stop into Goodwill for just albums! Ha! No, I have to peruse at least a little. I walked out of there with a white vase, a yellow pitcher, a set of drinking glasses, and the albums.


Next stop, our local grocery store praying I would find some live sunflowers. No such luck. And now I was getting pressed for time because I spent too long in Goodwill, so off to AC Moore I went for some fake ones.


But of course they didn't just have fake sunflowers, they had like 15 different types of fake sunflowers. So there I am going back and forth about which ones to buy. I finally decided and bought a dozen of one type and one of another type.
Would you believe she never even used them for the photo session? Typical Miss 17 Year Old.
She never used the albums either. But I digress. So here I was stuck with $25 worth of sunflowers. Well, technically, I guess I could have taken them back. Bahahaha! I don't think so.
So I decided to make a little fall arrangement out of them. And I quite like the final result! I used the white vase I bought at Goodwill, and then I just cut the stems of the sunflowers in various lengths and started sticking them in until I liked the way they looked. Then I decided the vase looked naked. And I can't just let the poor vase sit around in it's birthday suit all day. After all, things are starting to cool down around here.
So I decided to use what I could scrounge up around my house to give it some trouser pants and a belt. I just took some chevron craft paper and wrapped it around using scotch tape, and tied some twine in a knot around it. A bow just didn't look right.
And voila! I had a DIY sunflower arrangement for fall! I wouldn't call it cheap, because I did pay 25 smackaroos for the flowers. I am poor ya'll. I don't spend $25 on flowers very often. But hey, anything for Miss 17 Year Old.
BTW, this is a little bookcase in my living room. You can read a post
here
about how I color coded the books, and you can click
here
to see the rest of my living room. But be forewarned, I have done pretty much nothing to this room since moving in. We plopped down the furniture we already had, kept the area rug that was left by the old owners, cause it matched, and left the horizontal blinds and window treatments that were also here. I still have hopes for new furniture and a paint job in this room, so I am kind of waiting on pretty much everything. At least until the walls and ceiling are painted. And don't even get me started on the fireplace. It is the bane of my existence. The sunflowers ended up being moved to another table in my living room when I did more of my fall decorating on Saturday too. I'll show you more on that later.
I'll be back tomorrow with a really good Trashtastic Tuesday post! I am loving this one, so stay tuned!
Link Parties:
http://betweennapsontheporch.net/beautiful-front-porch-addition-and-dreamy-garden-oasis/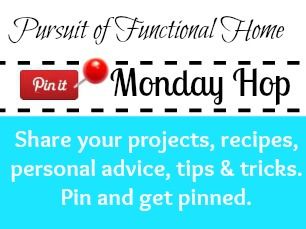 http://pursuitoffunctionalhome.com/2013/09/pin-it-monday-hop-26.html
http://thededicatedhouse.blogspot.com/2013/09/make-it-pretty-monday-week-67.html
http://www.homemakeronadime.com/2013/09/creative-bloggers-party-hop-128.html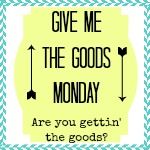 http://rainonatinroof.com/2013/09/give-me-the-goods-link-party-26/
http://homecomingmn.blogspot.com/2013/09/the-diyers-29.html
http://www.cozylittlehouse.com/2013/09/tweak-it-tuesday-56.html
http://www.settingforfour.com/2013/09/project-inspired-linky-party-and-10.html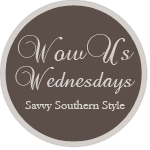 http://www.savvysouthernstyle.net/2013/09/wow-us-wednesdays-136.html
Homework Wednesday
http://theinspiredroom.net/2013/09/16/fall-nesting-link-party
http://www.theshabbycreekcottage.com/2013/09/transformation-thursday-222.html
http://www.blissfullyeverafter.net/2013/09/19/inspire-please-blog-party-29/
http://diyshowoff.com/2013/09/22/that-diy-party-35/
http://theletteredcottage.net/fall-craft-ideas-link-party/
http://www.centsationalgirl.com/2013/10/autumn-table-setting-link-party/