I usually have a Trashtastic Tuesday post on Tuesdays. But not today, because I cannot wait another day to do a full reveal on my faux painted subway tile backsplash! I will be back later in the week with a Trashtastic post for you, I promise! But for now, let us bask in the awesomeness that is my kitchen backsplash. I have revealed little peaks of my progress
here
and
here
. And yesterday I revealed my
painted black door
that is also in my kitchen. I
painted these cabinets
myself, which was another huge job. I finished them in November. So now that my backsplash is complete, I am one step closer to calling this room done! Let me tell you, this has been a long process. Long and tedious. But I am celebrating today because I can finally say it is done! And I am in love with it! Madly, deeply in love! I will come back with a full tutorial for you as soon as I have time to put one together, but for today, I am just going to show you the pictures! Enjoy!
Update: The tutorial for this backsplash is now
posted on my blog
if You would like to know how I did this!
I made these
cafe curtains
myself!
Do you remember my
stenciled lampshade
?
I made the blue
plate
at a Pottery Painting Store. And I showed you a
cheap and easy way to hang plates
on a wall too!
These
canisters
were a Trashtastic Tuesday project.
Let's look at a side by side of the before and after. What a world of difference!
What do you think? I am super happy with the results, and super proud of myself for completing this. I hope you like it as much as I do, and I hope that you will be inspired to consider doing a painted backsplash yourself. It was very easy on my budget compared to the alternative! I am liking the look of this room so much that I am no longer sure I want to do anything with the counter tops. I think they look just fine. Of course I would love to have something swanky, but that is not in our budget right now. We have a daughter to send to college in a little over a year!
Update:
You can find the tutorial for this technique
here
.
Let's take a stroll down memory lane at my to do list for this kitchen, and see how far I have come! some of these things are just pipe dreams though. the ones I am definitely planning on completing are painting the island, and DIYing a sign. The rest may or may not ever be finished.
Paint kitchen cabinets
paint nook
replace cabinet hardware
Add lighting over sink
Paint walls
Make and hang cafe curtains
Paint trim
Re-accessorize above cabinets
Change lamp shade- I stencilled it!
Paint back splash to mimic subway tile- 1/4 finished with this!
Paint door
Purchase three rugs
- Purchased 2!
Repair or replace faucet
Purchase something to hold microwave
Replace island (dreaming)
Paint current island
Refinish counters, or replace (I am dreaming of granite)
Possibly replace light fixture
Purchase new trash can
Replace all dishes with Fiesta Ware
Add molding to top of cabinets
DIY a sign for decoration
I hope to see you back here tomorrow for my What I Wore Wednesday post!
I am linking up here:
East Coast Creative
Be Bold Challenge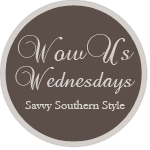 Wow Us Wednesdays
Inspire Me Please
Frugal Friday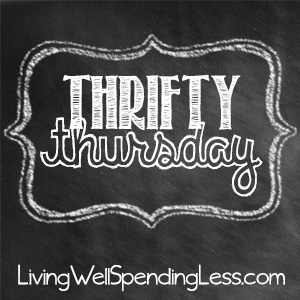 Thrifty Thurs
day
Remodelaholic
DIY Showoff
Thrifty Decor Chick
Finding Home
Hickory Trail Blog
Thistlewood Farm